The Coral Sea is bounded by the Great Barrier Reef and the island arcs of Papua New Guinea, Solomon Islands, Vanuatu, and New Caledonia. This region is an eastern extension of the highly diverse Indo-Pacific Coral Triangle and contains a vast number of islands and different reef types. Collectively, the area around the Coral Sea arc contains the greatest reservoir of high-biodiversity coral reef remaining on the globe. The video below gives more details on our Areas of Operation.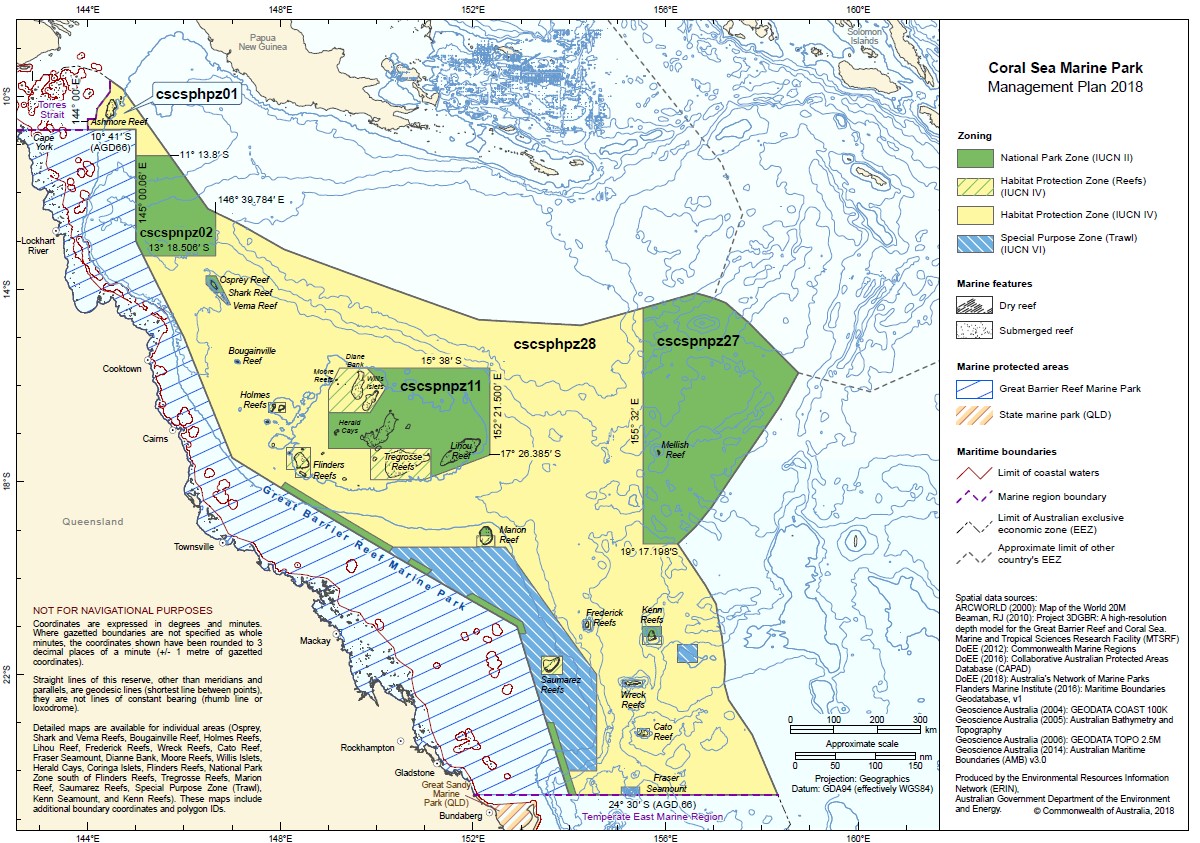 The Coral Sea Foundation mission is to raise awareness of the ecological and social value of these reefs and to be proactive in their sustainable management. Our unique approach combines science, gender equity, and sustainability with captivating visuals and a compelling social media presence. The Coral Sea Foundation develops pragmatic reef monitoring solutions and works with First Nations custodians to develop marine reserves that enhance fisheries and protect biodiversity.
Our strategic vision is to extend the marine conservation capability of the Coral Sea Foundation around the northern rim of the Coral Sea and leverage the expertise of our team to deliver pragmatic and cost-effective marine conservation outcomes in the waters of our Melanesian neighbours, as well as making pragmatic contributions to the management of the Great Barrier Reef Marine Park and the Coral Sea Marine Park.
We fully support a global transition to renewable energy as a means of mitigating the effects of climate disruption on coral reefs, and we have a strong commitment to delivering our programs with innovative sailing vessels driven by wind power and biofuels.